A massage is always a good choice after a hard and exhausting day at work. You will feel how all the accumulated stress releases from your body and mind. Away from the everyday hustle, at Aloha Massage Chiang Mai you will be welcomed by our girls and a Four hands massage is a memorable experience.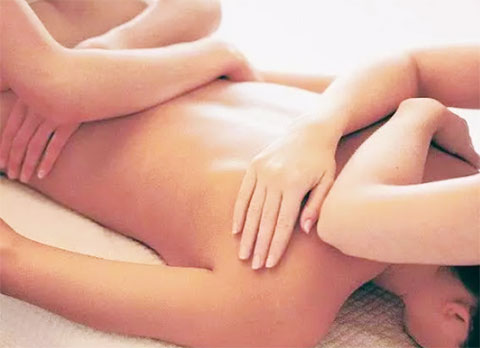 Massage is a therapeutic process that brings about physical and mental benefits. It has been shown to help improve mood, reduce pain, and increase relaxation.
Massage methods are a great approach for people to try out new techniques that will Massage methods are a great way for people to try new techniques that help in their daily lives. For example, if you're having trouble sleeping at night due to stress, give yourself a massage before bed, or try different types of physical stress during the day.
The wide variety of massage techniques show us how versatile and creative these practices can be. They range from gentle relaxation massages to deep muscle massages that target particular body parts like the back or neck.
What to expect from a 4 hands massage
A Four hands massage is a different type of massage performed at Aloha Massage Chiang Mai. You will not only enjoy a happy ending massage but also experience a double blissful experience. You can escape from all your worries and problems with the help of our masseuses. Having any sort of massage performed by two lovely masseuses will leave you speechless.
The fact that four magical hands will explore your entire body will give you the most satisfying time. Imagine two beautiful girls touching you at the same time. What an experience to remember!
Two massage professionals give you the finest massage you've ever had. They will provide muscular relaxation by delivering hard pressure to the different affected regions of your body, but always in synchrony for the maximum level of enjoyment. After that, touch transforms to sensual style, will offer you heights of pure pleasure that you must feel to believe!
Four-hand massage may also be used to relax. In the end, stress can result in major problems. When you have a massage like this, your tiredness and concerns will melt away, allowing you to feel revitalized. Working all the time and not having any fun makes you unhappy.
Your mind reacts differently when the two massage therapists and their four hands contact your body. At first, you'll undoubtedly find yourself attempting to keep track of the therapists — where they are, what they're doing — and memorising their hands on your body.
Come to Aloha Massage and enjoy yourself – don't wait any longer or search any farther. Indulge yourself with a pair of happy ending massage professionals that are well-trained in the techniques of 4 hands massage.
Book Now A Luxurious Massage Experience That You will Never Forget: Four Hands Massage
We have numerous loyal customers that enjoy what we do, and we are confident that you will as well! All you have to do is go through our service portfolio and select the massage that you want. Inquire about our Sensual Massage in Chiang Mai immediately and leave the rest to our specialists! We are always upgrading our services and seeking new methods to exceed your expectations in order to provide you with the finest massage experience each time you book with us. This encounter will leave your mind, body, and spirit revitalized.
Our professional masseuses are carefully selected and highly trained to provide you with one of our luxurious massage services and the most enticing Aloha Massage Chiang Mai has to offer. We guarantee that it will be a time well spent that will leave you with unforgettable memories!
Further reading
12 Best Massage Parlors with Happy Endings in Chiang Mai