Soapy Massage is one of the super entry-level body to body massages in Bangkok. Compared with other erotic massage parlors, it is really simple here.
The process is to enter the store, choose girls, pay, and serve. There is no deception and trickery.
Why Experience Soap Massage in Bangkok
Most guys will choose Soapy Massage as their first sexy massage experience in Thailand.
But with the development of various industries in Bangkok, now you can choose other happy ending massage parlors for your first shooting. This is indeed the case, many 'Farang' prefer to go to small massage salons.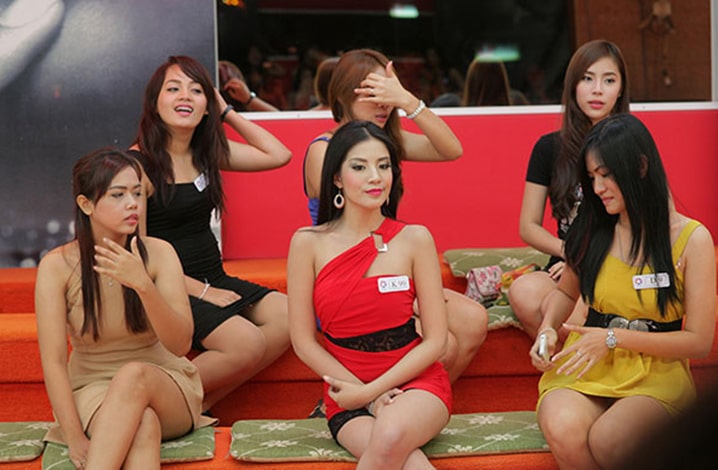 The soapy massage rooms in Bangkok are usually luxurious, and different businesses have different equipment. Some ceilings have mirrors, which are very emotional.
You can eat, drink, party, and have great sex in a VIP luxury suite, it is very surprised, right?
But ordering is for money. The waiter brings the food in, and the girl will look forward to asking you for a tip. The thin-skinned guy, pay attention, you need to bring some 20 baht notes.
In short, it is still necessary to experience a soapy massage when coming to Bangkok. Therefore, I suggest you choose a bathroom that is well-known and suitable for you.
Finding the Best Soapy Massages in Bangkok
We recommend a few "how to choose only once" soapy massage parlors for your reference.
Maria Hotel & Spa
Maria has now become almost the highest standard of high-end soapy massage parlors in Thailand.
Oh no, it's not a massage parlor, it's more like a luxurious VIP club.
After we lost The Lord. In the past, I have not heard people discussing Maria so often. I was surprised at the speed with which the discussion started last year.
I opened IG for a while, and I always saw this message.
"Joker, have you been to Maria?"
The location of Maria Hotel&SPA is not far from Huai Khwang(MRT) station, you can get there by walking after exiting the station.
Pay attention to crossing this road. You don't want to pass through the middle. It's super scary. Don't kill yourself to take a bath, okay?
Walk in for a short period of time and you will see the goldfish bowl. Be optimistic about the girl you like, observe the brand on her body, ask the service staff for the price, if you can accept it, ask him to bring it for you, and then pay to enter the room.
Many guys may have a lot of fantasies about soapy massage, but it may be a little bit more common than you think. Massage, chatting, bathing, shooting are almost the same process, but in fact, this type of store is almost like this, everyone can play easily.
Here are some prices to give you an idea:
Most girls – 5000 to 15000 baht.
Models – ranges from 20,000 to 30,000 baht for 90 minutes.
Opening Hours: Daily 1 pm-2 am
Contact: +66 02 274 1305
Address: 234 Ratchadaphisek Rd, Din Daeng, Bangkok 10400, Thailand
Nancy Soapy Massage
For transportation of Nancy Soapy Massage, if you want to take the MRT, please take Thong Lo (BTS) or Phetchaburi (MRT) and then take a taxi. This store is a bit away from the subway station.
If you do not want to take a ride after leaving the station, you have two options:
Although you still need to use a map to walk, you can find it by walking straight. It's just a bit of a distance.
Take a boat, wait, I can not imagine the scene of taking a boat to take a bath, so why not take a car, okay?
After the store has undergone a brand-new decoration, music is played with those sofa seats, it is like a small box in a nightclub, but in fact, this has a benefit. When watching a goldfish bowl, you will not feel embarrassed. It is suitable for shy guys. You can silently Ground, quietly, hiding in the corner and watching secretly.
Many girls in Nancy are biased towards Asian style. Most of them have white skin.
Here is a guide for the prices:
All Models – 1800 to 8000 baht.
Opening Hours: Daily 1 pm-2 am
Contact: +66 23 198 320
Address: 3462 Phetchaburi Rd, Bang Kapi, Huai Khwang, Bangkok 10310
Poseidon Entertainment Complex
The Poseidon Entertainment Center is an old brand throughout Bangkok.
The store is what a standard soapy massage should look like. When you do not know how to choose, this one is a good choice.
If you want to go directly to the soapy massage girl, please go to the Venus showroom along the lobby on the second floor.
For young girls, please go to the modeling hall on the third floor.
Here are the prices:
Venus Showcase girls – 90-minute soapy massage for 2200 baht. Foreigners pay 2700 baht.
Models – 90-minute massage can run from 3200 to 5500 baht. Foreigners pay extra 1000 baht.
Opening Hours: Daily 11:50 am-11:50 pm
Contact: +66 02 693 8222
Address: 209 Ratchadaphisek Rd, Din Daeng, Bangkok 10400, Thailand
La Belle Nuit House
La Belle's pink appearance is super eye-catching, right?
The location is at Petchburi MRT station, very close to Sukhumvit station.
The equipment is decorated in the soapy massage parlor I have been to, which is very nice.
If you are a complete rookie and you are interested, you can really experience it.
La Belle's goldfish bowl is not big, but after all, the price is still a bit higher. Personally, the girl's appearance is better than other affordable ones. The condition of about 5,000 is very well.
Here s price guide:
All Models – 3000 to 6000 baht.
Opening Hours: Daily 2 pm-12 am
Contact: +66 26 528 700
Address: 1765 New Petchaburi Rd, Bang Kapi, Huai Khwang, Bangkok 10310
More soapy massage parlors in Bangkok
In addition to the above, there are many soapy massage parlors worth experiencing in Bangkok.
Black Caviar
Tarawadee Resort & Spa
The Bank Club
Colonze Soapy Massage & Hotel
The Office Massage Club
Utopia Sauna & Massage
Emmanuelle Entertainment
Seven House of Angels
Catherine
Alaina
Biwa Cafe
It is a pity that many massage parlors in Bangkok have closed due to COVID-19. I will continue to improve and update this article later.
Things to know
1. Soapy massage parlors basically require regular physical examinations for girls. After all, if there are problems with girls, the store will also have troubles, but in any case, it is recommended that guys, be sure to take self-protection measures.
2. When you are choosing a girl, the eye contact with each other is very important. If you feel that the girl's eyes are very enthusiastic towards you, the attitude after entering the room is generally not too bad.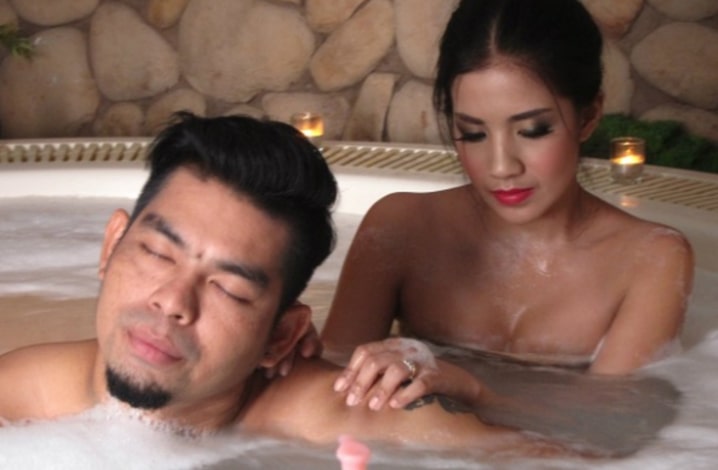 3. Normally, you can not see ladyboy in the store, so don not worry.
4. Don't be tricked by the taxi driver. The driver can get a commission. He may fool you to go to other stores. You have to insist on your own choice.
5. It is recommended to go in the afternoon or evening (17:00-19:00). The girls are less when you go too early. They may be tired when you go late, they just want to get off work early. If you see your favorite girl, please hurry up and be accurate, otherwise you will be easily grabbed by other guests if you hesitate.
6. Usually one shot, if you want to have two or more shots, you should talk to the girl. Usually an extra 1000 baht is around. Some girls may ask for a higher price!
Current Status of Soapy Massage in Bangkok
In the past two years, due to the impact of COVID-19, the nightlife in Thailand has basically stagnated, and many soapy massage parlors are still closed.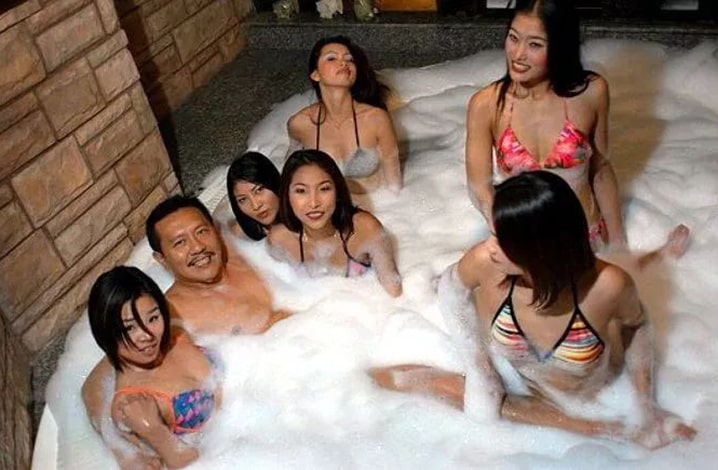 Chuwit, who is known as the former "Lord of Soapy Massage" – says that Thailand's heyday of soapy massage prostitution has passed.
He said that the days of men heading to massage parlours, girlie bars, or soapy massage venues are over because now anyone who fancies a bit of fun can find women on the LINE app.
It remains to be seen what will become of the soapy massage behemoth – will it be reopened as before? Or is it just a prime piece of real estate that will be developed into new condos or something similar? Let's wait and see!
By the way, We run an exquisite small massage parlour in Chiang Mai.
if you have a plan to visit Chiang Mai.
if you are bored of the nightlife in Bangkok or Pattaya.
If you want to Try our exclusive Massage.
it is strongly recommended that you experience an "exotic massage trip with girls from northern Thailand" in Chiang Mai.
DON'T MISS Aloha Massage Parlor!
Through the ultimate relaxation experience of hands, you may find the pleasure of youth~